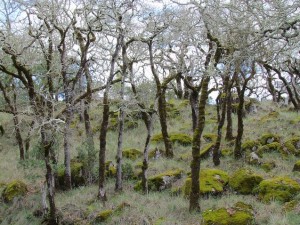 Santa Rosa's Skyhawk neighborhood isn't for everybody, but for a certain subset of  homebuyers it's absolutely perfect.
"It's quintessential suburbia. Many of the homes are close together, so there's not a lot of privacy, and you'll see the same types of cars in the driveways," according to one of Pacific Union International's top real estate professionals in the area.
"It all looks familiar. Its consistency is a draw for many people, but for others it's too similar.
"This place becomes its own little world," our real estate professional continued. "You know your neighbors in Skyhawk. Friends grow up together here, walking and bike riding together, playing ball in the streets together."
Skyhawk is a development of nearly 500 homes at the northeastern edge of Santa Rosa. It's a relatively new community, with homes built from the mid-1990s to 2005.
Homes here typically sell for $600,000 to $800,000, attracting young couples and families.
The public schools, which are among the best in Santa Rosa, are another big draw.
Austin Creek Elementary School is recognized as one of the finest elementary schools in Sonoma County, with an Academic Performance Index (API) score of 934 out of a possible 1,000. Maria Carrillo High School has an API of 864, the highest of Santa Rosa's five high schools, and recently received a California Distinguished School designation from the state Department of Education.
Residents joke that Skyhawk is a self-contained community, almost separate from the rest of Santa Rosa, and to a degree they're right. A stylish shopping center is included in the development: Skyhawk Village, home to chef Lisa Hemenway's Fresh restaurant and market and a half-dozen other shops. Another shopping center is nearby, with a Safeway supermarket and other retail stores.
Santa rosa homes for sale Skyhawk
Santa rosa homes for sale Skyhawk
Santa rosa homes for sale Skyhawk
Santa rosa homes for sale Skyhawk